Page 18

One Stitch at a Time

Friendships are made

one stitch at a time.

A feeling of comfort

so hard to define...

like a fine old quilt

is soft and warm,

friendships enfold

and then conform.

Friendships surround,

yet set us free

so each person can be

what she must be

Together they grow

and soon both find

that friendships are made

one stitch at a time.

Page 53

If

If love is missing someone

when you can't be together,

If love is feeling sunny,

no matter what the weather,

If love is like a stormy sea

that tosses you about,

If love is like a tantrum

that makes you want to pout,

If love is an aching heart

that has you in its grip,

If love is feeling foolish enough

eo want to do a flip,

If love is like a hug

that warms you to your soul,

If love is overflowing

and more than you can hold,

If love is ever changing

and grows from year to year

Then love is worth each radiant smile

and even worth the tears!

RuthNott.com

Welcome!  The world needs more nice people like you!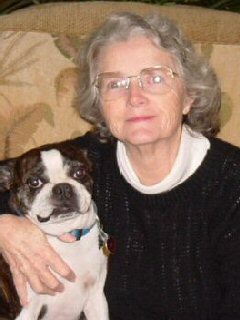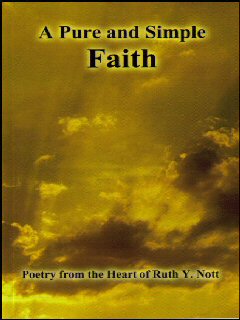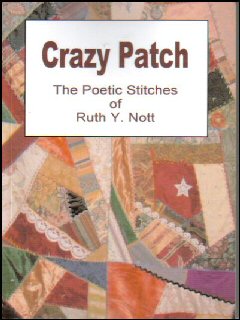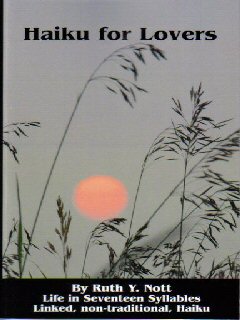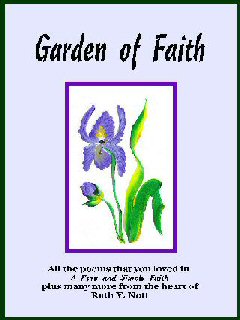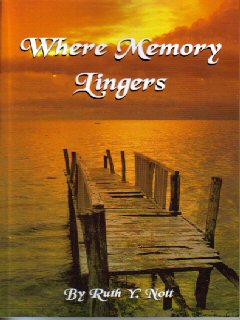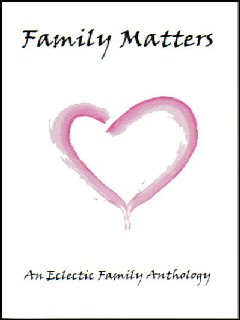 Just as the pieces of a Crazy Patch quilt are varied in size and shape and sewn together with stitches fancy or plain, our lives vary from day to day and year to year, and are sewn together with stitches of love, some fancy and meticulously done, some plain and simple, some fraying over time.

This collection of poems is representative of my crazy patch life, some bright and new, some showing their age, some seemingly finding their way here from an alternate universe.  Just as our lives twist and turn on a whim, so does this poetry patchwork.

Take a break from the ordinary.  Sit down on the porch with a cup of tea and relax for a few minutes in my world.   Buy one for yourself or as a gift.

All books will be autographed by  author Ruth Nott and you may request a personal inscription  Shipping is always FREE when shipped via Media Mail.

Price:  $9.95

Perfect Paperback:  71 pages

First edition (January 29, 2007)

Language: English

ISBN- 978-1598727616

Product Dimensions: 8.3 x 5.5  inches

Crazy Patch

By Ruth Y. Nott

Copyright 2007