Page 3

how could I have known

the pleasures of love's delights

had you ignored me?

Page 7

like fledgling sparrows

newly fallen from the nest

we struggle to fly

Page 18

empty arms:  I am

left without reason to live,

without will to try

Page 31

petals dropping down

falling from the stem of love

earthward into dust

Page 41

beyond all reason

I am controlled by desire

yet afraid to act

Page 47

total emersion

in you, in your smile, your eyes

drowning, yet alive

Page 51

salty, bittersweet

the taste of love is varied,

as is the menu

RuthNott.com

Welcome!  The world needs more nice people like you!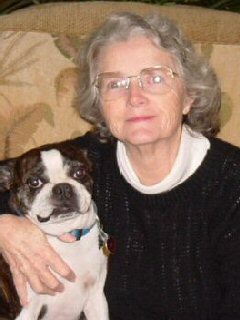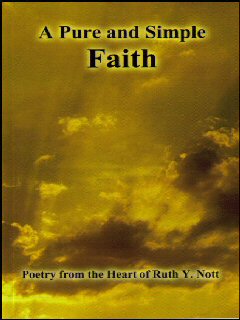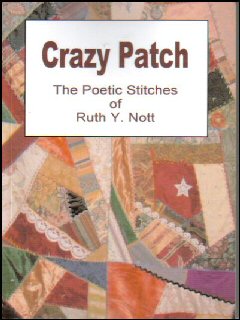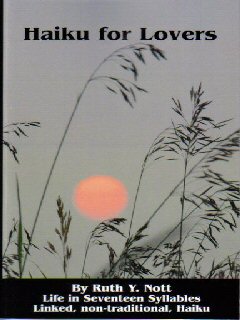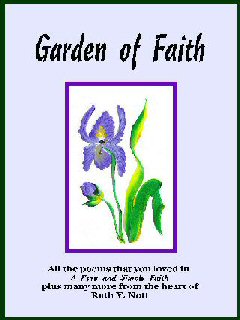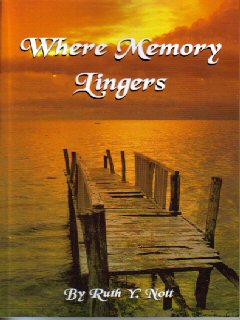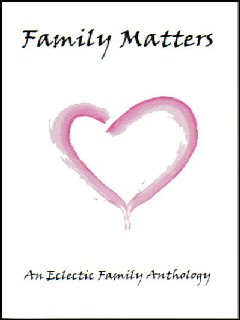 "Haiku for Lovers" is dedicated "to love's idea - to love, the experience - to love unending".  Come take a journey into reality, into life in seventeen syllables.  See how love begins, grows, and changes over time.

Haiku was the beginning,  a three-line poem with syllable counts of 5, 7, 5, no rhyme and no particular metre, with a reference to the seasons of the year, which is considered obligatory in Japan.  Then it evolved into haikai (linked haiku), senryu (haiku without a seasonal reference, dealing with human nature), and other various forms with various differences .  The dividing lines can become blurred, particularly when referring to English language haiku.  My lines may better be described as senryu' than haiku; however, she prefers the use of the more recognizable term of haiku for her title.

Delving into love from its earliest playful beginnings to its passionate consummation, through losses from death to betrayal, you will find that, in the end, love is enduring even if only in memory.

This fictionalized personal life adventure is a story in linked haiku-like poems which will keep you thumbing through its pages time and again.  Keep one on your own bookshelf and give one to a friend.  All books will be autographed by the author and you may request a personal inscription  Shipping is always FREE when shipped via Media Mail.

Price:  $9.95

Perfect Paperback:  71 pages

First edition (January 31, 2007)

Language: English

ISBN- 978-1598727623

Product Dimensions: 8.3 x 5.5 inches

Haiku for Lovers

By Ruth Y. Nott

Copyright 2007

Life in Seventeen Syllables

(Linked, Non-Traditional Haiku)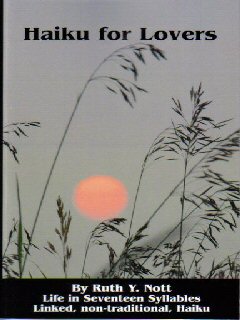 Go to Ruth's

other book pages by  clicking on the cover photos above.